Consulting services for the college admission process
Help students get into the colleges of their choices while assisting parents find ways to finance the investment without the use of loans.
SCJ Consulting, LLC is a secondary education consulting firm that specializes in the college admission preparatory process. Headquartered in Newark, DE headed up by CEO, Shawndra C. Johnson, M.Ed., Ms. Johnson is an award winning educator with nearly 25 years of experience in all facets of secondary education. Affectionally known as "Ms. J", Ms. Johnson is known as the best in the college admission prep industry. Shawndra is an associate member of the Independent Educational Consulting Association (IECA), the largest nationally recognized organization for independent advisors of college bound students. She leverages her signature system to help her students attend the colleges of their dreams without emptying their parents' checkbooks. Her approach is thorough and her students are achieving at the highest levels in their post secondary education. Have a child that is ready to start preparing for their college career?
Contact us for your free discovery session!
302 444 4435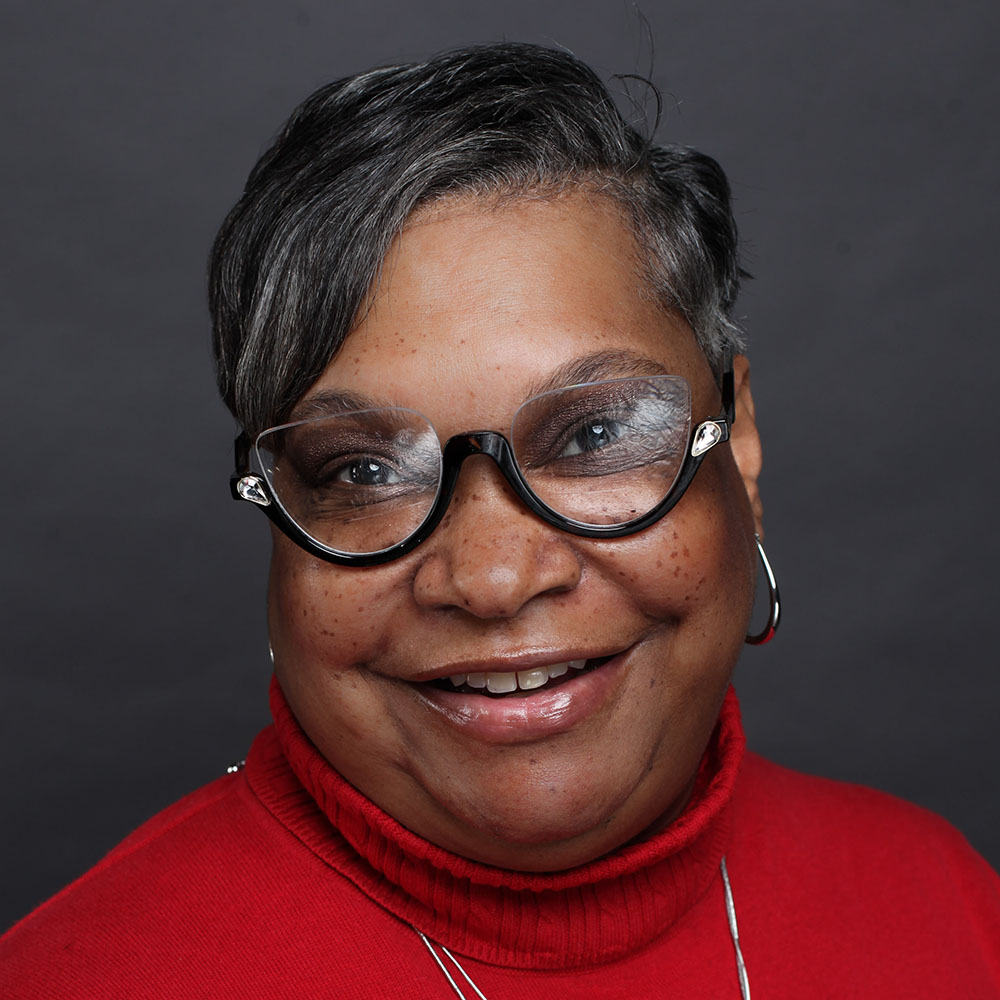 If you are looking for that one person to help your child get to the next level in their pursuit of higher education, Shawndra Johnson (affectionately know as Ms. J), is the person who will get the job done! Not only was she an excellent teacher and mentor to both of my children while they were in high school but she was instrumental in helping them both get into the colleges of their choice. She coached them each step of the way of narrowing down their college selections, completing tedious applications, writing entrance exams, researching scholarship/financial aid opportunities, and following-up with the university. But she didn't just stop after they were accepted into college. She went above and beyond by keeping in touch with them throughout their college years. She reviewed and edited term papers, gave words of encouragement (and reality checks) during challenging semesters and provided assistance with career selection (my daughter is a successful teacher because of her). I've never met a more tireless, resourceful, dedicated, and selfless person who wants your child to succeed as much as you do. As the mother of TWO successful college graduates, I highly recommend Ms. J to help your children start (and finish) the journey of becoming a college graduate.
Shawndra C. Johnson, a.k.a Ms. J also known as "Mom" to me because we are so close, has done as great job preparing this student for college. She helped me decide what college to attend. She prepared us by making the application and college search process apart of her teaching curriculum. We were taught how to write a great college essay. Additionally, she showed us what to look for in a school where we could gain the maximum benefit and how to best market ourselves. Ms. J taught us how to write a resume', cover letter and letters of interest so we'd be well rounded in and out of college. I credit her with my decision to go into education. I am currently a fourth grade teacher at Chester Community Charter School while pursuing a Master's Degree in Administration. Without her guidance, I definitely would not be where I am today.
Shawndra was looking for a meeting space to hold seminars. She called the library where I work and I received the call. The approval process dragged on, so she called me back to check the status. As I learned more, I was THRILLED to know she counseled college students! We were in entering year 2 of a costly arts college in Philly and trying to cut some costs. I didn't wait for the library to approve a meeting space; I reached out to Shawndra myself. Eventually she would have a conference call with me, my husband and my daughter to offer advice and follow up with emails. She could tell by the words in our conversations that we were believers, so she stepped out in faith and challenged us: sow a seed in your daughter's name and believe for a harvest. I shared the challenge with my husband; I told my daughter about it also. I told her that the Bible speaks very clearly of reaping and sowing and tithing and giving but I personally was not sure about how all that works and if people misuse many of those principles. There WAS a new ministry announced in my church that spoke to my heart so I wrote a check and put her name in the memo. Since then, my daughter has heard back from the financial services office. Our family meeting with the university staff resulted in: an approval of an additional $4,000.00 in student aid and a better understanding of work study options for additional income. This Monday morning, my college sophomore became a commuter, reducing dorm and food fees by $20,000.00 dollars and becoming a more responsible, independent adult! God is not a genie in a bottle to rub and make wishes, but HE IS a loving, all knowing, all seeing, everywhere present CREATOR who knows the end from the beginning, has a plan to prosper and NOT to harm; to give us a hope and a future. He wants us to be wise and obedient and faithful and trusting. Shawndra, Thank you for your faith in God and your wise counsel. I'm so glad that we share the same faith and we were trusting and obedient. Trust and obey for there's no other way to be happy in Jesus than to trust and obey.
Thank you for helping me earn my Girl Scout College Badge. Thank you for the college advice and tips.
We were first introduced to SCJ Consulting last year at a college tour meeting. Suffice to say I was very impressed with the knowledge that Ms. Johnson has and her willingness to share. In fact, she consistently shares scholarship opportunities with hundreds of others and me to help us get a jump on the many ways we can save and make sure our students benefit. Who couldn't use help with this process? Before Covid hit, I was fortunate to attend a parent seminar that I greatly benefited from. My daughter took one of the student seminars she won and is taking a 5 day Ivy League virtual tour which she is finding very informative. You cannot go wrong with this dedicated former teacher who cares about our students and their desire to succeed in life!
Ms. Shawndra C. Johnson, founder and owner of SCJ Consulting LLC, has provided knowledgeable and crucial writing services to our high school students who are college bound. Her writing expertise definitely helped several of our high school seniors with their college applications and scholarship essays.  Students who attended her writing workshop and received her help, were able to gain multiple college acceptances along with scholarship packages! We are pleased with Ms. J's services and we will continue to utilize her skills to help our students write the best possible college and scholarship essays!
I just wanted to personally thank you for offering your seminars and let you know your work is not in vain. My daughter is deciding between two colleges and I talked to both financial aid offices. I was complemented by both on how knowledgeable I was and both were surprised I knew what questions to ask. I literally printed pages from your PowerPoint presentation and went line by line. I was able to negotiate the numbers and I owe that all to you. I gave you all the credit of course and told them I have learned I don't need a loan...I use the "SCJ Method"! 🙂
Thank you for sharing your talent with us!
I have two children in college simultaneously. Ms. J helped us find so much money my daughter is going to school for substantially less. Ms. Johnson then personally paid off my son's tuition for this year. It was a whopping $35!!!
Please allow me an opportunity to share my personal experience working with SCJ Consulting, LLC. As a parent, I truly wished I had invested in utilizing the services of SCJ Consulting earlier. I can only imagine how much more of a positive difference it would have made for both my daughters. Nonetheless, the experience over the past school year (my youngest daughter Briana's senior year of high school) has been life changing. While she didn't receive scholarships that match all the tuition for her top choice (N.C. A&T State University), I'm certain the awards she earned were because of the effort, support and guidance from SCJ Consulting. We have 7 more semesters to acquire the almighty "Net Check" and I'm confident the groundwork from SCJ put Briana in position to achieve that goal in making college "...as free as she wants it to be." Stay tuned… Wishing you all well, wherever you are on your journey.
One of my co-workers introduced me to Ms. Shawndra C. Johnson, the owner of SCJ Consulting LLC. My son, then a junior in high school, started working with her. She completed a thorough assessment of Devin's college goals and spoke to me as the parent to determine expectations. Shawndra has the best approach to working toward my son's college goals to include creating his Common App account, writing and editing college essays and scholarship identification and application and building relationships with his teachers and counselors for college recommendations. When it was all said and done my son applied to 10 competitive schools and was accepted into 9. He has chosen to attend the University of Maryland, College Park. Through this process, Shawndra is on point, very professional and helped my son mature as a student and ultimately a man. My son states that his writing skills drastically improved while working with her. I have also witnessed him being more responsible and organized even with tasks not pertaining to the college process like chores. If you are looking for someone to support your student and family through this very important process - Shawndra is the one. She keeps parents involved and has all students' best interest at heart. We thank Shawndra for being a part of our family. We truly appreciate her dedication, commitment, and professionalism. She has been absolutely GREAT!
We were introduced to Ms. Shawndra Johnson by our cousin in New Jersey sharing a link to a scholarship webinar back in September of 2021. We have listened to several of her webinars which have been very helpful, informative and insightful. Her knowledge of the college and scholarship application process is exceptional. Once we discovered that she did one on one consulting we decided to utilize her for helping our son with finding and applying for scholarships. She has been able to find him at least nine scholarships, as well as tweak his resume and essays. The thing that really blew us away about Ms. Johnson is her networking and connections that really caught us by surprise. My son had his mind set on a university in North Carolina in which he had made connections with the football coach, as he is a placekicker. Ms. Johnson reached out to us and said she talked to some coaches who knew that there was an open placekicker position at our local university. Well, our answer to that was that our son had already reached out to that university's coach and heard absolutely nothing in return. Ms. Johnson said to trust her and that we should tell our son to reach out again. To make this long testimonial a little shorter; our son reached out to our local university again and finally connected with the coach and will start this fall as a walk-on for our local university's football team. She has been such a blessing to our son and our family. We highly recommend that you utilize her consulting services and tune into her webinars, as this will place your child ahead of the game for sure!